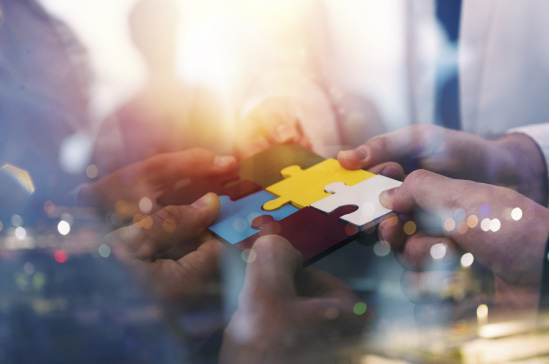 02 Aug

Executive Team Evolution
"The biggest break-throughs have come from realising that real transformation starts with shifts in their own mindset, behaviour and role-modelling as an executive team."
Steven McInnes, Yda Gray, Peter Follett Facilitators / Catalysts
The Client
The Executive Leadership Team of a major public service organisation. Experienced, traditional and safety-conscious, the strength of the organisation comes out in times of crisis. The organisation has a great capacity for operational and tactical planning and managing technical risk. They have extremely loyal long-term staff members and are known for their outstanding front-line customer service.
The Challenge
Emerging from a significant service delivery break-down and subsequent turnover of executives, senior leaders were confronted with the loss of trust from key stakeholders and did not operate as a cohesive, focused top team.  Openness, trust and accountability were low and meetings consisted of individual executives merely reporting back on tactical and operational issues in their own functional areas. This reinforced a lack of enterprise-level decision-making; a blaming culture and a silo mentality which filtered through many layers in the organisation.
It is against this backdrop that the executive team had to lead a major business model transformation; deliver services to a large international event and get their core service levels back on track.
How could they provide the unified leadership needed to role-model and shape a collaborative, customer-led culture? How could they embark on a new course to become an integrated, world-class infrastructure and service provider for the future?
The Solution
PiqueGlobal (formerly HCI) was engaged to help the senior team find their bearings and evolve their collective leadership to align with their aspirational vision in a highly ambiguous, politicised and volatile operating environment.   Over a period of two years we helped them to come together around whatever issue, major event or change initiative required their collective focus.  Using the real work of leadership and their normal strategic sessions (rather than a formal learning program) we supported them in achieving whatever task was most crucial at the time, whilst concurrently building their individual and collective leadership capability.  The work was also expanded to their respective teams and individual leaders in their teams.
The Approach
In our role as thinking partners, facilitators, team coaches and catalysts, we created a safe space for the executive to explore issues and agree strategies, tactics and actions around whatever challenge they were engaged in at the time. Key to this work was conducting confidential 1-on-1 interviews before every important meeting to establish trust and uncover patterns that enabled or limited their success as a team.
We started the work by helping them to answer the question – what is the real purpose and work of this team with and for our stakeholders that cannot be accomplished by anyone individually? Framing their collective purpose as an enterprise-focused executive team in this way was pivotal to their transformation as a team.  We also introduced them to frameworks adapted for their context to deepen their systemic insights and to build the capacity to align their strategy, culture and leadership to the level of change volatility and complexity in their operating environment. We then helped them to co-create agendas and processes that facilitated the conversations they needed to have at the time.
Results Achieved
Positive shifts were visible almost immediately after we started working with the team and greatly contributed to their effectiveness as an executive. In our regular check-ins with the team, some of the sustained impacts of the work that we observed and they reported on included:
A much more energised, relaxed and collaborative team atmosphere – in the words of a key member of the executive, "the team is fantastic – one of the best, if not the best team I have ever worked with";
Individuals being more reflective and self-aware – willing to engage in dialogue on the way they lead and to role-model and shape culture as a collective;
More openness and courage to have robust conversations and give each other feedback;
A willingness to engage in enterprise-wide issues as one team – giving input into areas outside of their domain and making decisions that benefit the organisation as a whole;
A much bigger appetite to scope and plan a bold long-term future;
Clear about the ongoing challenges that still need to be overcome to be truly empowered, accountable, agile and innovative.